Val Patrick Exnicios, Esq.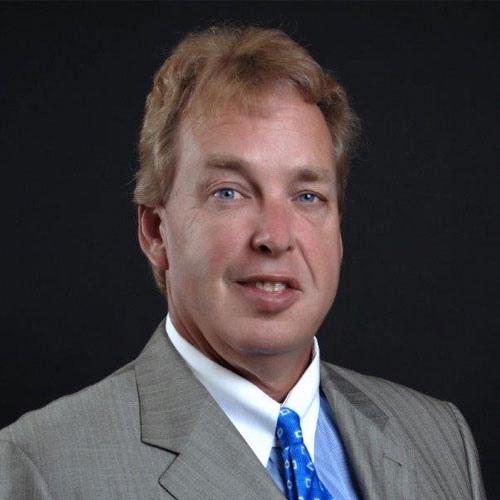 Val Patrick Exnicios, Esq.
About Val Patrick Exnicios, Esq.
Throughout his career, Val Patrick Exnicios, Esq. has worked to help others in his community, both through his work as a trial lawyer and his charitable efforts in the community.
Val credits his father, founding partner Samuel R. Exnicios, as the role model for his work in the community. He strives to put the interests of his community, clients, and neighbors ahead of his own, just as his father did.
In keeping with his father's spirit of community involvement, Val has served as a co-coordinator of Judge Jay Zainey's Homeless Experience Legal Protection Program (H.E.L.P.), an organization that provides free legal consultations and services to the homeless population in New Orleans. He also served as pro bono counsel to the Ozanam Inn, a shelter that houses hundreds of homeless men in the New Orleans area.
Val received his undergraduate degree from the University of New Orleans in 1986 and his law degree from Loyola University School of Law in 1989. He is a member of the Louisiana Bar Association, where he has served as Chairman of Section Council since 2003 and Chairman of the Mass Tort, Class Action & Complex Litigation Section since 2008. He is also a member of the New Orleans Bar Association, the Louisiana Association for Justice, and the Federal Bar Association. He also served as President of Louisiana Center for Law & Civic Education from 2007-2009, and has been a board member since 2006.
Val also served as a Skills Professor and as an Adjunct Professor for Professionalism & Ethics Skills from 2003-2010 at Loyola University School of Law. He is a frequent lecturer for continuing legal education courses on ethics, professionalism, and mass tort/class action matters.
College
University of New Orleans
New Orleans, LA
Degree: B.A. Political Science 1986
Honors: Dean's List
Law School
Loyola University School of Law
New Orleans, LA
Degree: Juris Doctorate 1989
Honors: Law Review, Moot Court, Moot Court Staff, Trial Practice Teaching Assistant
Special Service to The Louisiana Supreme Court
1. JUDICIAL EXPERIENCE:
Judge Pro Tempore – January-June 30, 2015
State of Louisiana
Civil District Court For The Parish of Orleans Division "H"
State Court of general civil litigation for Orleans Parish
(By appointment of the Louisiana Supreme Court)
2. LSC COMMITTEE CO-CHAIRMAN:
LSC Cmte. On Class Actions, Mass Torts & Complex Litigation Multi District Litigation and New Rules of Professional Conduct
(Co-Chairman with LSC Justice Marcus Clark)
2016-17
Professional Affiliations
Louisiana State Bar Association, 1989-Present
N. O. Bar Association, 1989-Present
Louisiana Association for Justice, 1989-Present
Federal Bar Association, 2008-Present
Louisiana Center for Law & Civic Education, 2006-Present
Chairman, LSBA Section Council (2003-present)(voluntary component of mandatory Bar)
Chairman, LSBA Class Action, Mass Tort & Complex Litigation Section (2008-present)
Chairman, LSBA Bench & Bar Section (2003-2009)
Member, LSBA Rules of Professional Conduct Committee (2004-present)
Member, LSBA Legislation Committee (2005-present)
Member, LSBA Bar Governance Committee (2007-present)
Member, LSBA Ethics Advisory Service (2013-present)
Member, Louisiana Supreme Court's MCLE Committee (2005-06)
President, Louisiana Center For Law & Civic Education, 2007-2009; Board Member, 2006-present
Academic Positions
Judge, Loyola University School of Law, Moot Court Competition 1990-2001
Lecturer, Loyola University School of Law, Freshmen Professionalism Orientation, 2000-2012
Skills Professor, Loyola University School of Law, 2006, Trial Practice
Adjunct Professor, Loyola University School of Law, 2003-2010,Professionalism & Ethics Skills
Awards
2009-10, United States Fifth Circuit Court of Appeals-American Inns of Court Professionalism Award
2006, Louisiana State Bar Association President's Award
2006, CitiBusiness Leadership in Law Award
2007, Louisiana Attorney General's Award for Community Service
2009, City of New Orleans, City Council, Special Proclamation
2012-15, Top 100 Trial Lawyers, National Trial Lawyers Association
2010-present, SuperLawyers
Community Positions
Chairman, Algiers Neighborhood Presidents Council, 2009-2015
Chairman, Board of Directors, English Turn Property Owners Association, 2008-15
Chairman, Delgado Westbank Board of Advisors, 2008-present
Chairman, NOPD 4th District Police Advisory Committee, 2008-11
Member, Algiers Economic Development Foundation, 2010-2014
President, St. Thomas More Catholic Lawyers Association, 2007-09
Treasurer, Executive Cmte., A.P. Tureaud Inn of Court, 2005-present
Member, Ochsner Westbank Board of Advisors, 2011-present
Chairman, COPS4, 2012-present
Chairman, Algiers Strategic Development Alliance, 2012-15
Special Service to The Bar
Member, LSBA Rules of Professional Conduct, Lawyer Advertising Sub-Committee — co-author of Rules of Professional Conduct re: lawyer advertising proposed to the LSBA House of Delegates for approval and subsequent submission to the La. Supreme Court for adoption by the Court
Member, LSBA Rules of Professional Conduct, Law Practice Sale Sub-Committee — charged with the responsibility of recommending proposed RPC's re: potential sale of a law practice
Member, LSBA Rules of Professional Conduct, Ethics Advisory Committee — provider of advisory opinions to members of the LSBA re: difficult and/or unsettled ethics questions
Member, LSBA Rules of Professional Conduct, Lawyer Advertising CLE Instructor — served as 1 of the 3 member team with Chuck Plattsmeier, Louisiana Supreme Court, Office of the Disciplinary Counsel, Chief Disciplinary Counsel, and Richard Lemmler, LSBA Ethics Counsel, touring the state instructing LSBA members regarding the Louisiana Supreme Court's new Rules of Professional Conduct governing lawyer advertising